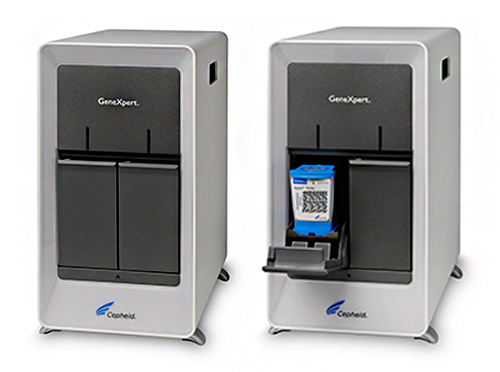 Intended Use
A device capable of amplifying the nucleic acid (DNA or RNA) of a cell or an infectious agent in a clinical sample for disease diagnosis, and real-time amplification confirmation and quantification of the nucleic acid in the sample through a fluorescence detector.
Product Features
MFDS approved [체외 수인15-1075]
Fully Automated System
Independently Modules
- Enables rapid progress when a test is required
- Other test can be performed simultaneously
6 Color Channel
Performance Management through Self-Test
Easy-to-use GeneXpert Dx Software
- Provides a variety of Test Protocols
- Built-in algorithms make it easy to see analysis results
- Post analysis is possible by providing the graph and the Ct value of each Target
Packing
GeneXpert II
Laptop PC
2D Barcode Scanner
GeneXpert Dx Software
This product is "For Professional"and "in vitro diagnostic medical device".
please refer to "Precautions for use" and "Instructions for use".